Who we are & what we do
We've spent the last 30 years making sure our brand ambassadors deliver the best possible product demonstrations. As we worked with new brands, helped launch new products, and saw compliance standards tighten, that meant one thing - constant training.
We believe this knowledge and experience is too good not to share.
So we set up the Fizz Training Academy to help you train your team in all things customer experience.
Our courses
We run industry essential courses such as food safety, health & safety and manual handling & risk assessment certification. We've also honed decades of customer experience knowledge into customised workshops, including advanced sales techniques and customer communication.
We also understand that keeping employees up-to-date with training is difficult to manage. That's why we offer a range of delivery methods, from small group training off-site, large group training in classrooms, or one-to-one training from our regional managers and trainers. We've even delivered remote training, with live sessions over video conferences or pre-recorded training followed by a sign-off from our team.
---
The course itself was very well outlined and managed with lots of useful, real life examples. Terry is excellent in what he is doing, very pleasant, professional and knowledgeable. It was really enjoyable. I really enjoy the course - the choice of venue with the quality of their refreshments and food was excellent.
Dragan Obrenović The Priory Business Centre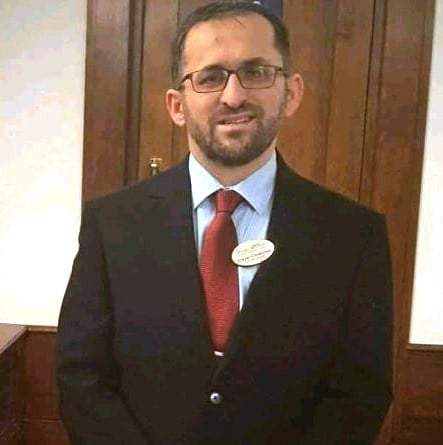 ---
Are food hygiene certificates legally required?
The law does not require any kind of specific formal training to work with food, and therefore there is no particular legal status for a food hygiene certificate. However, UK and EU law does mandate that anyone that works with food has adequate training for their job, and a hygiene certificate is arguably the best way to demonstrate this.
What about Health & Safety training?
The Health & Safety at Work Act 1974 requires employers to provide free of charge training, instruction and supervision necessary for all its employees.
Who is responsible for ensuring staff are up-to-date with their food safety, health & safety or other required training?
In small businesses, it's usually the owner, operator or team manager who is ultimately responsible for staff training.
How much do your courses cost?
The cost of each course depends on its length and the complexity of the training. Each course is listed with prices - see our upcoming courses to find out more or get in touch.
How many people can you train at once?
We're completely flexible and even offer bespoke courses - get in touch to find out more.